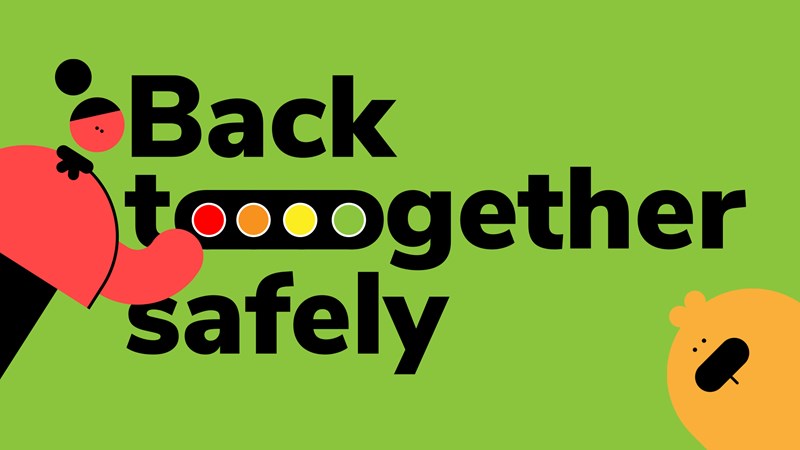 Today we have received the exciting news from Sam Morris Chief Commissioner of England Scouts that Scouting in England has gone to Green Covid-19 Guidance. We have updated the information at the top of our website to reflect this information. The Email reads:
We're pleased to let you know that the UK government has confirmed youth sector provision in England has moved to 'Green' from today. Due to this, residential and international trips will change, which is explained below.
We've updated the readiness level table along with relevant guidance updates. Please also remember that this change applies to England only and other nations and jurisdictions remain unchanged at this time.
Residential activities
Residential activities are no longer limited to six people sharing accommodation. This means more flexibility for you when planning your nights away activities, although you should still be managing the spread of COVID-19. We've also updated our guidance to explain that members who've tested positive for COVID-19 within the past 90 days (but are outside of the isolation period) are no longer required to undertake lateral flow testing in order to take part. We're aware that is could generate false positives and prevent participation.
International travel
Also, international travel from England and our island jurisdictions is now permitted for members. This now means that you no longer have to wait for us to review the decision (previously communicated to be 31 December 2021). Although Scouts in England, the Isle of Man, Jersey and Guernsey can start planning visits abroad once again, please remember that this planning will take time and trips must still be approved at each stage. Make sure you remind yourself of the visits abroad process, and all trips must follow the FCDO travel advice (or relevant state guidance) at the time of the trip taking place.
If you have existing trips which have been postponed due to COVID-19, please first speak with your insurers to be clear on any conditions which they may have in place for the trip resuming.
Any trip you plan must be planned with COVID-19 in mind and meet any requirements in all the countries you travel through/to, as well as conditions set by the home government. These restrictions must be considered when deciding on the trips' viability and planning for what to do should any members of the group test positive for COVID-19. This should be included in the incident planning.
Remember that some families' financial situations have been hit badly by COVID-19. When offering expensive trips, we should offer support to make sure that the event is open to all. We also should consider that some parents will be more confident than others about letting their children travel abroad. Be open about the risks that remain and how you will address them to help build confidence in the trip and encourage wide participation.
There is still a risk of COVID-19 resurgence and many countries are not as advanced as England in vaccination, so there is a chance that plans will need to change at short notice. The relevant Executive Committees need to assess the financial risks around these trips.
It's been a while since anyone has done a visit abroad and therefore some members may require more support with their planning, the process and how to adapt to the current situation. If you require support, please contact your line manager or Assistant County Commissioner (International). Thank you as ever for your support over the past year and for helping members to do what they do best – offering amazing experiences for young people. Whilst we need to take care in our planning, these updates will now allow us to offer these experiences across the UK and overseas.