Chief Scout Award Submissions are now open. Please input award achievers from September 2021 – Present.

Deadline: 31st July 2022

Due to requests from Volunteers in the district the deadline has been extended to the 31st of July 2022 for a mid September award celebration.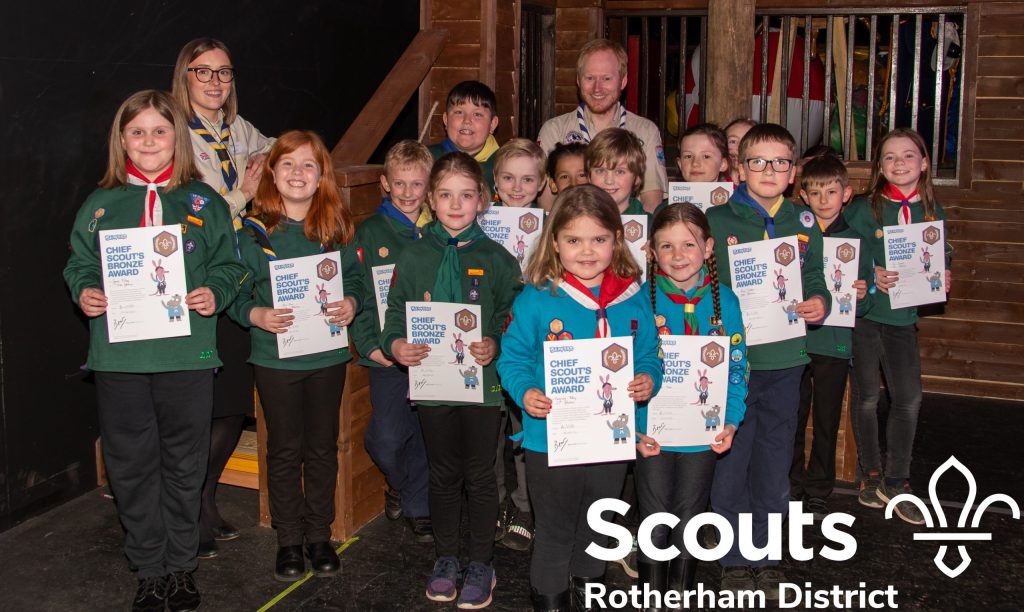 The Chief Scout's Awards are the highest award available in each of the sections; Beaver Scouts, Cub Scouts, Scouts, Explorer Scouts, and Scout Network.
It's an amazing achievement for anyone to complete the requirement and gain their award. As a District, we want to celebrate this great milestone in a young person's development.
If one of your Beaver, Cub, Scout, Explorer or Network members gains their award let us know by completing the form below. This will make sure they are invited to our Awards evening to gain the recognition they deserve.
To submit an entry please fill out the excel document here and email it to [email protected] or fill out the form below.