Ayesha will be taking over from Ollie Wood as UK Youth Commissioner in September.
We'd like to give a big, warm welcome to our soon-to-be new UK Youth Commissioner, Ayesha Karim.
She'll be supporting local Youth Commissioners all over the country and making sure we're meeting our strategic objectives. Most importantly, she'll be encouraging us to be even more youth shaped, by listening to and representing the voices of young people in Scouts.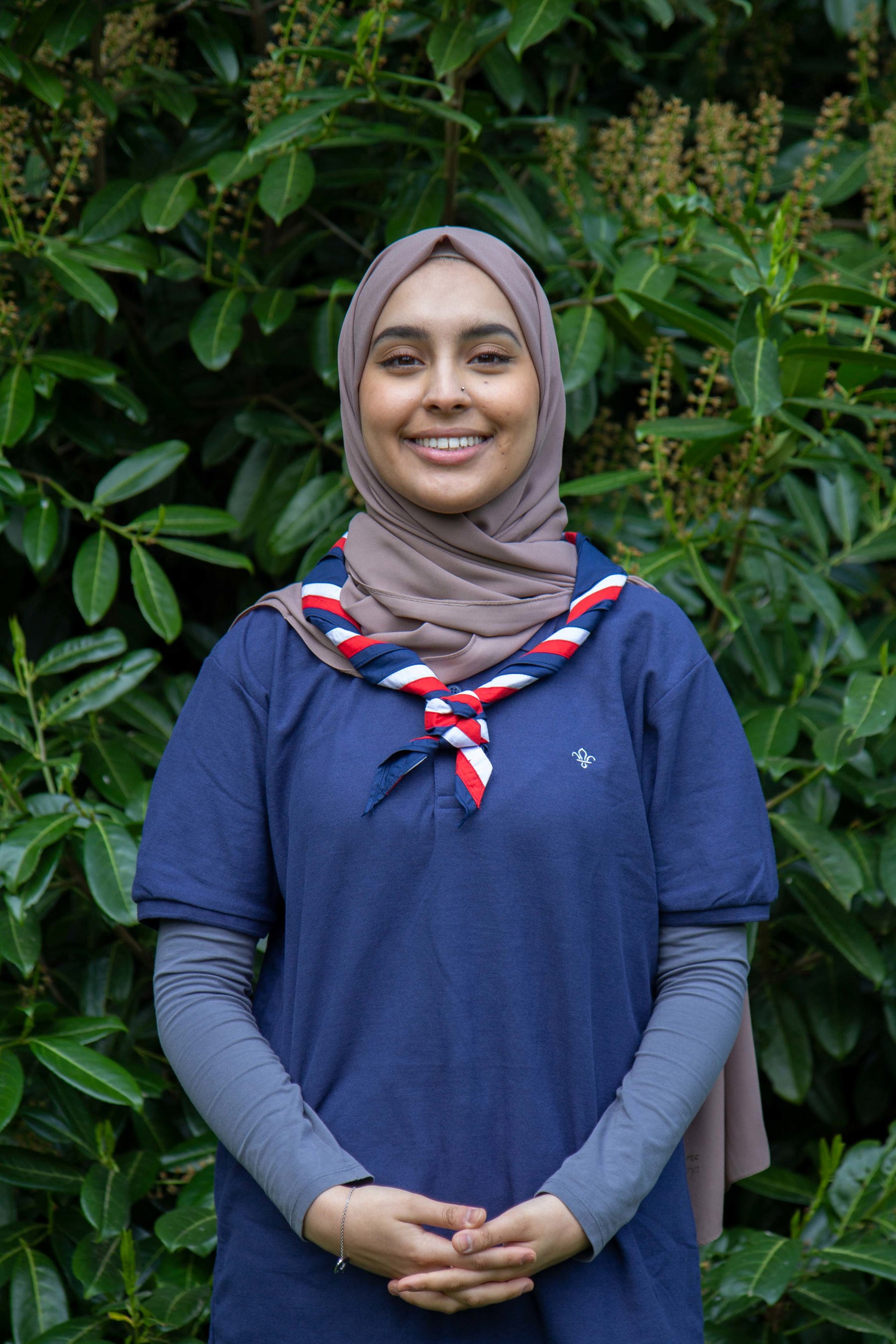 Ayesha's Scouts journey
Ayesha's been in Scouts since she was six years old. She's been involved all the way from Beavers to Explorers at 7th Goodmayes, and she's now an occasional helper. Ayesha was shy as a child, but attributes her growth in confidence to Scouts, as well as her ability to lead and communicate with others.
With her Scout group, Ayesha's done lots of brilliant work in her community. She's taken part in sponsored walks, mountain climbs, litter picking, and much more. Ayesha's proud that Scouts has given her the chance to impact her local community and the people around her.
As well as helping her community, she's grateful for all the opportunities Scouts has given her. In particular, she's loved all the interesting outdoor activities she's done, and the skills she's learned from them. To name just a few, she's learned to climb, kayak, and ride horses.
One of Ayesha's favourite Scouts moments was at a Birmingham Jamboree in 2018. Ayesha met Scouts from all over the world, and saw what Scouts looks like in different places. She looks back fondly on all the memories she's made with lots of wonderful people.
Becoming UK Youth Commissioner
Ayesha felt ready to take her Scouts experience a step further by becoming the next UK Youth Commissioner. She's passionate about making sure Scouts stays youth shaped, and she's hoping to encourage even more young people to take an active role in planning programmes.
She'd like to promote all the great work Youth Commissioners are doing across the country, and make sure young people's voices are being heard.
It's important for Ayesha that she keeps promoting Scouts as a welcoming and inclusive environment for everybody, regardless of their backgrounds. Since she'll be speaking to people across the country, Ayesha's new role has given her even more room to grow. She's ready to build her confidence to a new level, become a better leader, and communicate even more strongly with others.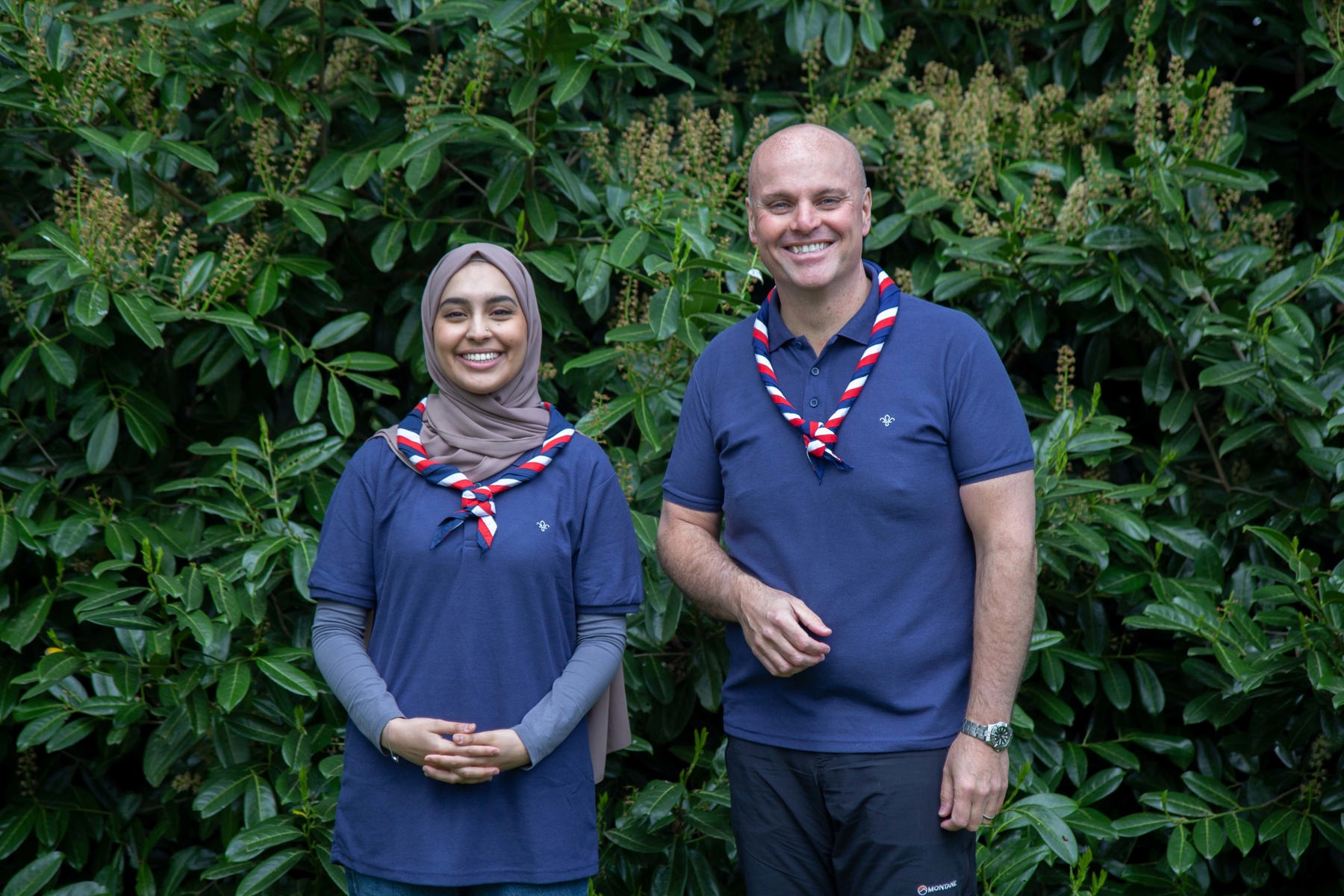 Outside of Scouts
When she's not volunteering at Scouts, Ayesha's busy studying for her university degree in engineering. In her spare time, she loves doing henna art for weddings and parties, and takes part in various university societies.
You have the chance to take control of your time in Scouts. If there's anything you want to do, tell your leaders and take control of your own experience. Make the most of the time and opportunities you get in Scouts, because when I look back at my time in Scouts, I had some of the best years of my life.
Ayesha Karim
---
I'm so excited for Ayesha to join us. Her passion for youth shaped scouting truly shines through, and I know she'll brilliantly represent the voices of young people across the country. Ayesha's achieved so much in Scouts, as both a member and volunteer, and I'm confident she'll bring amazing things to her role.
Carl Hankinson, UK Chief Commissioner